Just a couple of decades back the idea of outsourcing call centre customer services sounded too unusual and innovative for all companies and businesses believing in traditional business and that all aspects of the business should stay within the company. While nowadays there are still companies shifting more towards traditional business making, more and more firms and businesses are adopting the fast-growing trend of outsourcing call centre services and positioning call centre services as one of the focuses in the customer service agenda. In fact, outsourced call centre services are not just for cutting corners, but way beyond what once started as a way of handling incoming calls from clients and customers. Call centre customer services have already grown into a highly sophisticated and widely preferred business aspect that is suitable for all industries and sectors, offering a wide array of sales and customer contact management services.
What Are Call Centre Services?
Call centre services are offered by a highly specialised company or business organization to all sorts of institutions, businesses, companies, firms, etc. The job of all teams working in call centres, often called call centre operators, is handling incoming and outgoing calls with potential clients and customers. Call centres can also work with other communication channels, including e-mails and web chats. Some of the most popular services offered by call centre service providers include:
Telemarketing and telesales – selling products over the phone
Arranging meetings – calling target groups of clients for arranging meetings, presentations, workshops, etc.
Preventing frauds – making calls for confirming and validating purchases and transactions
Technical support
Collection of information – for marketing researches, interviews and questionnaires
Customer service – handling incoming calls and messages, answering enquiries
What Are Outsourced Services?
For all businesses and companies, outsourced services are more than just cutting corners and saving money. It is mostly about being able to offer the best possible customer services for fulfilling all customer needs possible. A great level of outsourced customer service will contribute to driving sales and mostly customer loyalty, gaining fans, improving brand awareness and the reputation of the company. Outsourcing customer services, call centre services included, does not mean you have to sacrifice customer experience and the company's integrity.
When a company chooses to utilise outsourced services, they are choosing to utilise the work and performance of third-party service providers that are tightly specialised in a certain business niche, which means utilising the outsourced company's experience, knowledge and expertise. When outsourcing call centre services, you make use of professional and trained agents and operators handling inbound and outbound calls and non-verbal communication through a number of different communication channels.
Why Choose Outsourced Call Centre Services Offered by Us?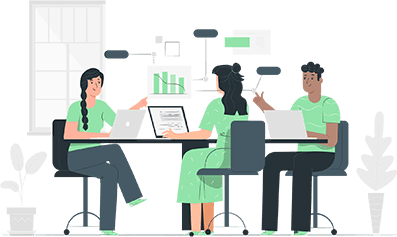 All call centre agents who are part of our company receive specific and highly professional training that provides them with the skills and knowledge to support every business. In general, we rely on training, software and quality process that are ensuring that each of our company clients is able to experience the highest level of support, efficiency, flexibility, and more. Here are some of the benefits every company will experience when choosing Bulgaria Plus' outsourced call centre services:
Premium level of customer service – our professional team will take orders, answer questions and inquiries, make product and service recommendations, resolve issues, and more.
Outstanding reservations services – our team will arrange meetings for clients taking part in seminars, workshops and other events, completely simplifying the process of invitation and confirmation.
High-level order processing and telesales – our team makes sure all orders are accepted and processed on time.
Inbound sales – our team takes callers through specific need analysis and close deals, driving your company's sales higher.
Technical support – our team provides products and services support to technology customers.
Help desk service – our team helps clients with setting and using accounts and understanding the complexities of the service offered.
Customer surveys and market research – our team gains valuable insight and information.
Perfect for small and large businesses
World-class virtual receptionist services
Increased number of incoming leads for more closed sales
Timely after-sales follow up and targeted marketing messages for higher customer retention
Increased brand awareness and efficient brand management
Better coverage for lower cost
Better technology, equipment and resources
Bulgaria Plus' outsourced call centre and customer services are the most efficient tool you can use for growing your business, increasing sales and building a database of loyal clients. We generate and track leads to help you close more sales and have more satisfied clients.