An attractive, innovative and smoothly operating website that is easy to navigate is the first and major step to online success for every business. In the digital-focused times, we live in, it will be hard for a business to survive without a great website. In fact, there are so many factors that will determine whether or not your business website works well. However, it is safe to say that a good website will not feel sluggish and tedious to use, it will have an infrastructure that is easy to navigate and user-friendly, will connect with your customers, ensure more traffic, more interactions with users and visitors, more engagement, which will respectively lead to more revenue, more authority, more brand awareness. In order to achieve all that, all you need is a professional web development and SEO service that will optimise your business web page. We at Bulgaria Plus deliver high quality and efficient web development and SEO services to all sorts of business clients.
Web Development Services Explained
Web development services are offered to clients with the objective of designing, building, supporting and developing different types of web pages and web-based software. Web development is a broad term and different aspects of web development are web design, web publishing, web programming, database management. Web development is the work behind the scenes so a website can be accepted as functional, attractive and user-friendly by all visitors and users of the website. Therefore, a high-quality web development service must result in a smoothly running web page that delivers a seamless user experience. A variety of coding languages are used by professionals for developing and building a great website.
Why Choose Web Development Services by Bulgaria Plus?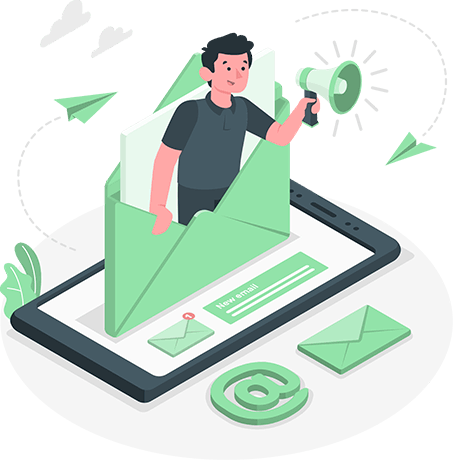 At Bulgaria Plus we are specialists with our fair share of web development experience and expertise for over a decade, serving the international market and delivering premium quality web development services to small and medium-sized businesses all over the world. We create innovative, attractive and smoothly functioning websites for all your business needs and by so support your business, help it grow, support marketing campaigns, and effective web presence. Our web development services are designed to help powerful branding and engaging and effective websites that boast outstanding search engine result positions and increase interactions, engagement and visitor loyalty. Choosing Bulgaria Plus' web development services means you are choosing:
Intuitive navigation and responsiveness for your business website
The perfect balance between design trends and corporate styles for better brand recognition and more attractive web pages
The expertise and knowledge of some of the best web developers in the country with over a decade of experience under their belts
Full compliance with quality and security standards
In-time and on-budget web development services with a quick project start
Insightful business analysis followed by a spot-on concept creation
Minimising the bounce rate and user errors
Increased engagement and conversations
Error-free performance for a seamless user experience
Smooth integration to streamline workflows
Maintaining your website with care to keep it on-trend and on-stream
How Does SEO Services Work?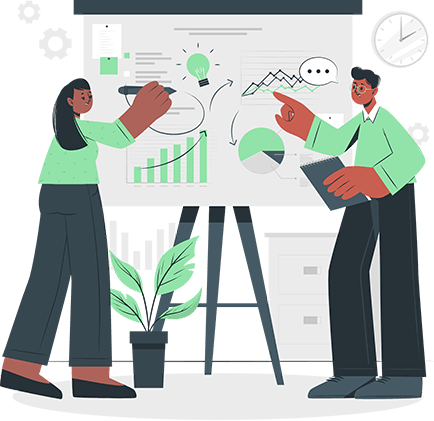 With up to 85% of the customers visiting a company's website first before they decide on a purchase, it is safe to say that for a business it is crucial to develop an outstanding online presence in order to drive sales up and ensure great revenue. One of the most efficient ways to ensure your website gets all the traffic possible is by making sure your business website is "liked" by the search engines, respectively with a higher ranking. Here is where professional SEO services really make a difference and can actually help. SEO or Search Engine Optimisation is a specific process that helps a website get a higher ranking position in the results of a search engine when a specific keyword or key phrase is typed in. Great SEO improves the traffic to your website, increases orders and sales, ensures stronger engagement and bring more revenue.
Why Choose SEO Services by Bulgaria Plus?
When it comes to SEO or any other of the services we offer, we don't cut corners. We at Bulgaria Plus believe that the whole website must be optimised, not just parts of it, so it works perfectly and ensures the results you expect. Our SEO services are not limited to the usage of just a handful of keywords, we go big and work on the entire website, along with all keywords and phrases, texts, images, pages and sub-pages, etc. Our main goal is a higher ranking for your business website in the longer term, which leads to a better and more efficient online presence for your business online. Before we do our SEO magic, we have a good look at your website and do a thorough analysis, which allows us all the insights we need to develop and build your website in the best way that brings more benefits to your business. We also monitor your website on a daily basis to analyse all indicators and adapt our strategy to solve potential issues and ensure the highest level of efficiency. Finally, we do offer to create SEO optimised content for your website.
Choose web development and SEO services from our experienced and skilful team at Bulgaria Plus for more efficient and successful websites that support your business and help it grow.