Small businesses have different needs and opportunities than other sizes of business in all aspects of business making, including the way small businesses create, manage and share different types of web content. Therefore, when we offer CMS services for small businesses, we make sure to put the whole focus on the specific needs of a small business, tailor our service to the small business and, finally, be able to deliver CMS services that truly fit a small business. CMS services are designed to solve a spectrum of business problems. Small businesses may address different types of problems than big and medium-sized businesses, therefore, we adapt our CMS services to help solve these very specific businesses, as well as making sure we deliver small business content management systems, performance and support that fit all small business features, budget, objectives and goals, equipment, technology.
How Does CMS Work?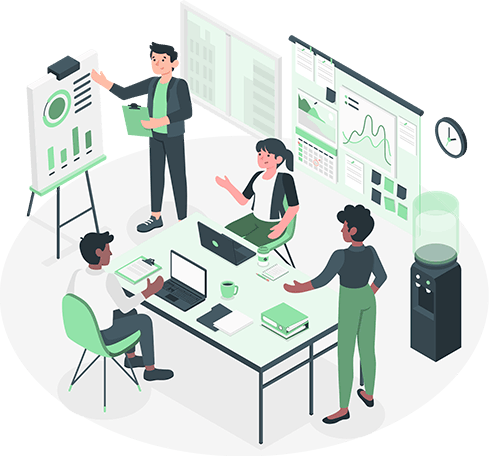 CMS stands for Content Management System and it is pretty much a type of software that is designed to help users with creating, managing and modifying content on a website or online platform. Working with CMS does not require any particular technical knowledge or experience, therefore CMS is often chosen by small businesses – it does not require resources, training, or specialised expertise. Building a website with the help of CMS means you don't need coding or write the website from scratch. CMS is the tool that allows you to have an efficient and working website with a minimal budget too.
CMS software is designed not only for creating websites and web pages but also acts as a storage space for images and other content and offers other functionality features. A CMS software will handle the basic infrastructure of the web page and offer you the basics, next you can grow and develop your website the way you want it to be. Beyond building websites, you can use CMS software for other functions. Document management is one of them and usually comes really in handy for small businesses. There are different content management systems available for you to use, however, most of them work identically.
What Types of Websites Can Be Created with CMS?
Using a CMS system to build a website allows you flexibility and freedom – you can build different types of web pages. However, keep in mind that some CMS software is focused on a specific use or type of web page. Essentially, you can create any type of web page with the help of CMS, depending on the needs of your small business, including:
Static websites
Blogs
eCommerce stores and platforms
Forums
Social networks
Pages for online courses
Membership websites
And more
Why Choose our Small Business CMS Services?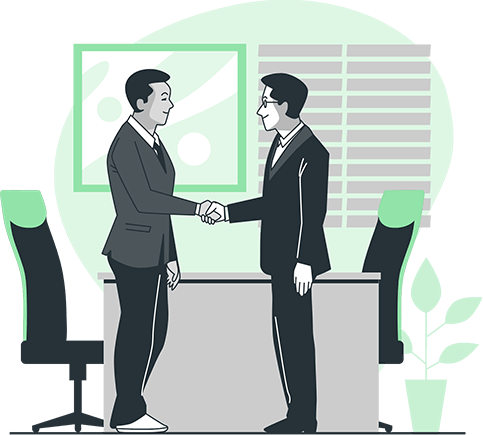 We at Bulgaria Plus are offering CMS service solutions to all small businesses, no matter the field they operate in. We have the needed expertise, experience and knowledge to provide every business with CMS solutions and support every technical, administrative and customer service aspect of your business needs, so you can focus on other aspects of business making. Bulgaria Plus is your talented resources provider and gives you the opportunities to boost your business revenues and enjoy more brand awareness with the help of professional CMS development. Here are some of the benefits you can experience with Bulgaria Plus' professional CMS solutions.
Better web design for increased sales
– Our company can help you build a website with innovative and attractive designs that will make your business stand out and be remembered by visitors and potential clients.
High quality and less errors
– Yes, we at Bulgaria Plus have years of experience with developing websites and working with content management systems, which gives us the confidence to say that we build error-free web pages with higher quality user experience.
Help your business stand out
– we know how to build websites that highlight your expertise and what makes your business special, which respectively helps you attract more clients and customers with the added value you can offer.
Increased search engine visibility
– In order for a web page to be described as successful, it should be "liked" by the search engines, which ensures better ranking and visibility for your business online.
Efficient maintenance and support
– as a small business owner, you can finally rest assured that the maintenance and support of your website are in reliable and professional hands while you can focus on other aspects of your business.
We at Bulgaria Plus specialise for already decades in building websites and web pages that generate more traffic and revenue for every small business out there. Through content management systems we create websites that look and function perfectly and attract more clients and customers.